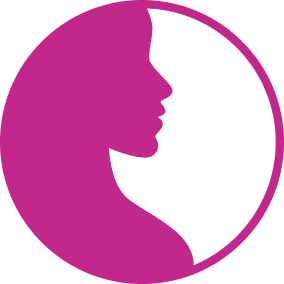 Dr. Kearney has devoted his career to helping advance women's healthcare in the area of breast imaging. As a board-certified Radiologist with over two decades of clinical expertise, Dr. Kearney is passionate about improving patient outcomes and elevating quality of life. He founded TeleMammography USA in 2020 because he believed he could provide a cutting-edge solution to the widespread systems inefficiencies and delays he encountered during his years working as a director for cancer treatment centers.
TeleMammography USA was born of Dr. Kearney's desire to combat delayed turnaround times, workflow congestion, inspection concerns, and general inefficiencies that he found were ultimately costing facilities time and money while compromising their core goal of providing superior patient care. TeleMammography USA provides accountability, scalability, reliability, and accessibility, helping to streamline systems through world-class technology.
Early Life
Dr. Kearney was highly athletic as a young man and always challenged himself physically and mentally. From 1988 to 1990, Dr. Kearney played quarterback on the University of Washington football team and was All-State Quarterback for the State of Washington in 1987. From 1993 to 1998, Dr. Kearney trained for the Olympics in the Decathlon.
Education
Dr. Kearney obtained his BA in Accounting from the University of Washington from 1988-1993, going on to work as a Research Assistant in the Department of Orthopedics. Dr. Kearney then received his MD from the Tufts University School of Medicine in Boston from 1998-2002 along with his Master's in Business Administration from Tufts University/Brandeis University.
From 2002-2003, Dr. Kearney completed a demanding Internship in Internal Medicine at the Boston Medical Center, followed by a Diagnostic Radiology Residency at the world-renowned Henry Ford Hospital in Detroit from 2003-2007. His Fellowship training was at Oregon Health and Sciences University from 2007-2008. Dr. Kearney currently serves as a Clinical Professor at the Creighton University School of Medicine.
A Vetted Radiology Authority
In 2007, Dr. Kearney became Board Certified by the American Board of Radiology. He worked in private practice with Drs. Harris, Birkhill, Wang, and Associates from 2008 to 2015.
After serving as the Director of the Breast Care Center in Wayne, Michigan for the Oakwood Hospital System (now Beaumont Hospital System,) Dr. Kearney became the Breast Imaging Director for the Cancer Treatment Centers of America in Goodyear, Arizona from 2015-2018. He subsequently was named the National Director for Breast Imaging at a nationally recognized imaging corporation from 2018-2019, where he helped expand a new multistate telemammography program, paving the way for the creation of TeleMammography USA in 2020.

Mentoring The Scientific
Minds Of Tomorrow
Today, Dr. Kearney works directly with breast surgeons and healthcare facilities throughout the nation, including those in California, Arizona, North Carolina, South Carolina, New Jersey, and Florida. He currently works part-time assisting Valleywide Health Centers in the Greater Phoenix Area.
He serves in their Breast Imaging Department, providing coverage for all facets of breast imaging, including screening/diagnostic mammograms, breast ultrasounds, and breast MRIs. As part of his role, Dr. Kearney trains Radiology Residents and Medical Students from Creighton University Medical School and visiting Radiology Residents from the Mayo Clinic in Scottsdale.